Golf Score Card - Use Our Format - FREE DESIGN - FREE SHIPPING! NOW ON SALE - LESS THAN 12 cents each! (Minimum Order 25,000 Score Cards)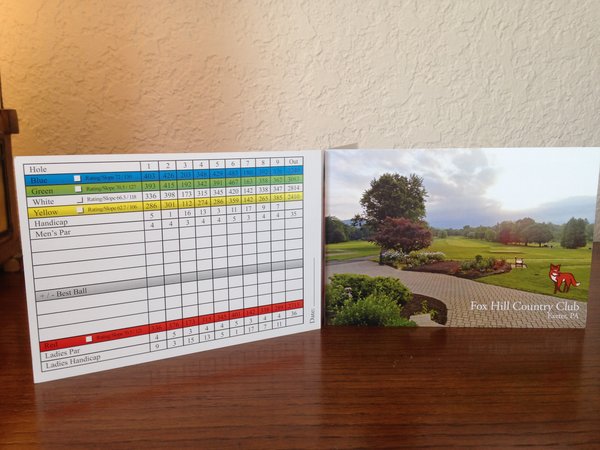 Golf Score Card - Use Our Format - FREE DESIGN - FREE SHIPPING! NOW ON SALE - LESS THAN 12 cents each! (Minimum Order 25,000 Score Cards)
TOP QUALITY PRINTING - on our 80# Matte Silk Stock, easy writing with pencil - Photo is varnished for added touch!
Use our standard championship course layout. Just send us -
Your Course Photo for front panel
All Course info, including Local Rules and Etiquette, Tee Color Codes + yardages and Rating/Slope for all Tee Boxes, Club Professional + Course Superintendent, if applicable..... and
WE WILL TAKE CARE OF THE REST! You will see a digital proof prior to printing!
MINIMUM ORDER 25,000 - for quantities lower/higher, call for pricing.
Scored at Fold, Delivered Flat. Production time approx 2 weeks + shipping time to your location. FREE DESIGN and FREE SHIPPING. PA Residents subject to 6% State Sales Tax.
Call us with any questions - 1.877.727.2315 X331
Send all art files and information to: sales@pgipromotions.com
Reviews
Featured Products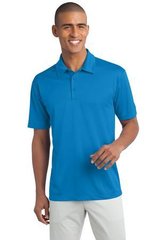 Silk Touch Performance Polo - Buy it blank or let us embroider for you!
$13.98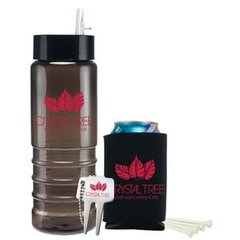 The Easy Golf Tournament Package #1
$7.25