The Easy Golf Tournament Package #2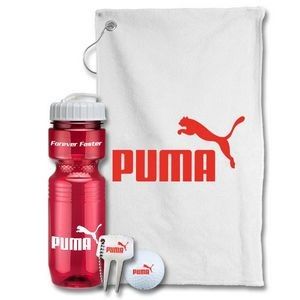 The Easy Golf Tournament Package #2
No Sizing Needed! This NEW, Easy Golf Tournament Package #2 will make planning your tournament even easier! This package includes - four gifts for each Golfer! -
Golf Towel, Stainless Steel Divot Tool, and Wilson Ultra 500 Golf Ball placed inside 26 ounce Jogger Bottle! And, your one color imprint is included on the Towel, Divot Tool and Bottle!
Towel Colors = White, Royal, Black,
Bottle Colors = Purple, Clear, Red, Smoke, Aqua, Blue, Green, Frost
All this for $8.95 per Golfer (Minimum order 80 sets) $716.00 Total (+sales tax if you live in PA) and that part of the planning is done! How easy!
Your LOGO or TOURNAMENT INFO will be printed on the Bottle, Divot Tool and Can Cooler. (Same imprint on all.)
So easy to order - just tell us how many you need (Minimum 80!) - choose your colors for the Bottles and Towels, and imprint color - and - EMAIL YOUR LOGO TO sales@pgipromotions.com.
Easy Golf Tournament Package #2
Reviews
Featured Products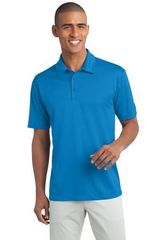 Silk Touch Performance Polo - Buy it blank or let us embroider for you!
$13.98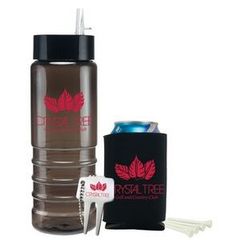 The Easy Golf Tournament Package #1
$7.25